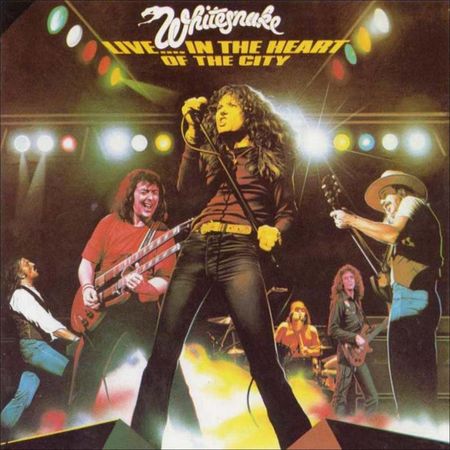 Live...In The Heart Of The City est un double live sorti en 1980 par le groupe de hard-rock britannique Whitesnake. C'est le premir album live du groupe, mené par le chanteur David Coverdale, et c'est un des meilleurs live de l'histoire du hard-rock pur et dur. Toujours double en CD, l'album propose des titres issus de plusieurs shows (trois au total), et de deux périodes. Le premier CD (et disque initial) propose des extraits de deux shows faits les 23 et 24 juin 1980, à l'Hammersmith Odeon de Londres. Le second disque (CD et vinyle) propose d'autres titres enregistrés à l'Hammersmith Odeon, mais en 1978, le 23 novembre. Le groupe est un peu différent sur les deux galettes. Le noyau dur (Coverdale au chant, Jon Lord aux claviers, Neil Murray à la basse, Micky Moody et Bernie Mardsen aux guitares) est sur l'ensemble, mais le batteur est différent : Ian Paice sur le premier disque, et David Dowle sur le second disque. L'ensemble est produit par Martin Birch (spécialiste du live heavy : Made In Japan de Deep Purple, Live After Death d'Iron Maiden).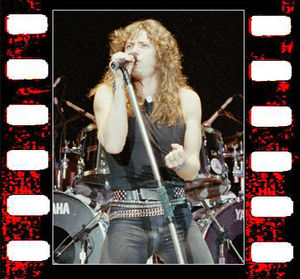 Il est à noter que sur le premier CD, un bonus-track, Ain't No Love In The Heart Of The City, a été rajouté en cinquième position, autrement dit au milieu, entre les deux faces vinyle. Ce qui signifie que cette chanson qui, généralement bénéficiait d'une interprétation remarquablement bluesy sur scène est ici en doublon, car une version assez longue se trouve sur le second disque. Second disque que je préfère au premier, car Whitesnake y revisite deux anciennes chansons de Deep Purple (de l'ère Coverdale 1974-1975), Might Just Take Your Life et Mistreated (un marathon live qui occupe quasiment toute la dernière face). Mais le premier CD est fantastique aussi, ne serait-ce que pour Walking In The Shadow Of The Blues, Sweet Talker, Ready An' Willing ou Fool For Your Loving, dans des versions épatantes.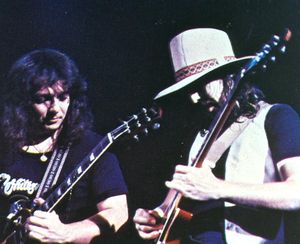 Live...In The Heart Of The City est une petite bombe heavy, David Coverdale et son groupe (qui, en plus de lui, contient deux anciens de Deep Purple, Paice et Lord) sont en super forme, et les classiques abondent. Avec deux styles différents, entre le hard-blues du second disque et un hard plus conventionnel (mais tout de même épatant) sur le premier. Qualité de son excellente, versions excellentes de super chansons (Come On, Trouble, Take Me With You, Love Hunter...), tout concourt à faire de ce double live un jalon du genre !
FACE A
Come On
Sweet Talker
Walking In The Shadow Of The Blues
Love Hunter
FACE B
Fool For Your Loving
Ain't Gonna Cry No More
Ready An' Willing
Take Me With You
FACE C
Come On
Might Just Take Your Life
Lie Down (A Modern Love Song)
Ain't No Love In The Heart Of The City
FACE D
Trouble
Mistreated